I'm so exhausted right now, I'm at the point of delirium.
I am so fucking proud of myself for this week.
I haven't eaten meat in a week! I've stuck with it!
I feel awesome!
I have so much energy (with the exception of right now), I am finally feeling like I don't need amphetamines in order to be productive, I've been keeping the house clean, and...
Working out every day and staying within my calorie range.
Needless to say, I'm pretty excited.
It's been such a long time since I've actually taken weight loss, dieting, and exercise seriously.
It seriously got to the point where I thought I'd never lose weight again and somehow my weight loss last summer was some freak accident that wasn't meant to happen.
Right now, it's a bit of a waiting game to see a change on the scale.
I've been trying to cut out my dear, dear love Diet Coke and coffee, so I've been drinking at least 8 glasses of water a day.
I'm afraid I might be retaining water right now, especially my muscles since I've just started working out again.
I think I'm going to wait until
next
Friday to do an official weigh-in to give my body some extra time to adjust to it's new active, healthy lifestyle.
I will post again soon when I am not half asleep and drooling on my keyboard.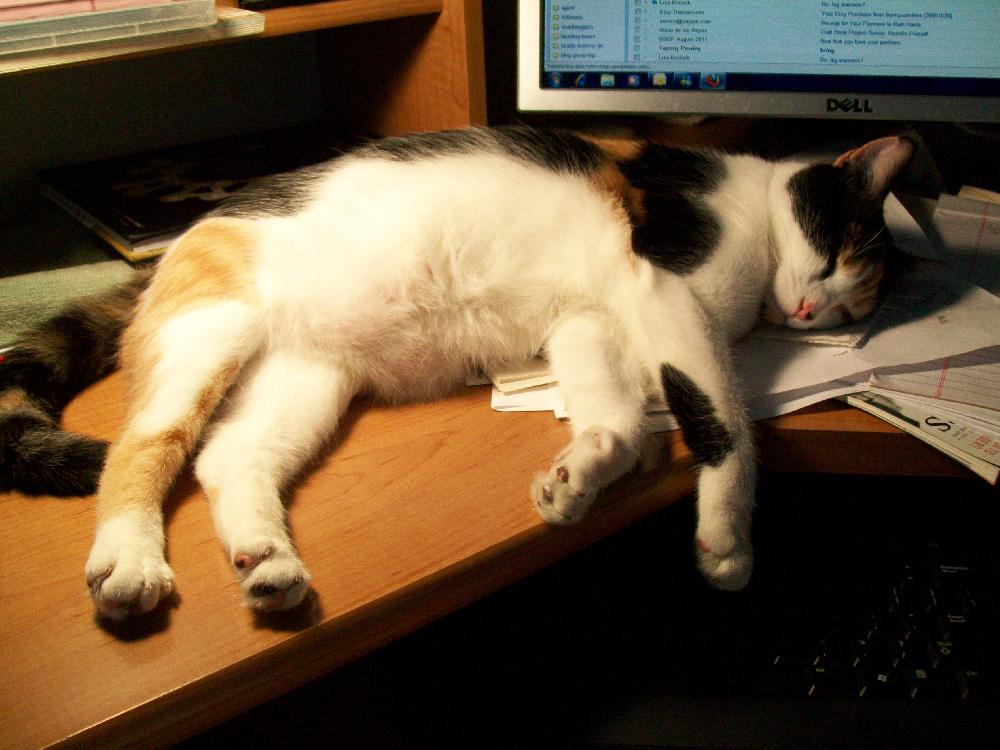 A bientôt, lovelies.